Bootleg en détail
BLACKEN'EM ALL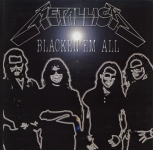 BLACKEN'EM ALL
BLACKEN'EM ALL
Infos
Type :

Live CD

Titre :

BLACKEN'EM ALL

Lieu :

Nagoya, Century Hall - JAPAN

Date :

1993-03-23

Matrice :

BON - 303 & BON - 304

Source :

119'52

Source :

Great

Producteur :

Bondage Music

Nb De Disque :

2
Setlist
CD 1 : Intro, Creeping Death, Harvester Of Sorrow, Welcome Home (Sanitarium), Sad But True, Wherever I May Roam, Of Wolf And Man, The Unforgiven, Justice Medley.

CD 2 : For Whom The Bell Tolls, Fade To Black, Master Of Pupets, Seek And Destroy, Whiplash, Nothing Else Matters, Am I Evil?, Last Caress, One.
Covers
Front cover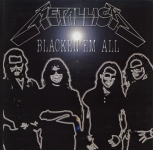 Autres covers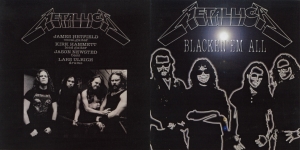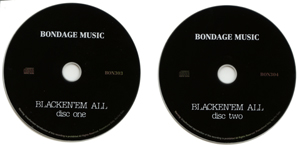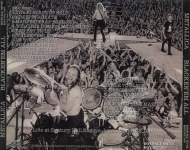 Stats Bootlegs
Cliquez sur une catégorie pour afficher les bootlegs correspondants.
Nombre total de CD : 1455
Statistiques détaillées concernant les CD
Nombre total de DVD : 257
Statistiques détaillées concernant les DVD